Products and applications
Scope of application
Goods Transport
Scope of application
The Telma retarder offers unique passenger or transport vehicle performance in terms of comfort, safety, savings, and environment. This device ensures unparalleled performances in all vehicles, including the most recent. The unique characteristics of Telma retarders ensure outstanding results in numerous industrial applications.
This section includes a non-exhaustive list of Telma retarders' major applications. For more details on their advantages, please refer to the section titled "Advantages of Telma retarders".
Distribution truck < 20 tons
Telma retarders are particularly adapted to distribution vehicles that are subject to frequent stops in urban areas.
in urban areas. They are efficient, even at very low speeds and do not require any maintenance; they are reliable and increase the average operating speed of vehicles. They are an indispensable asset for the most demanding distribution fleets.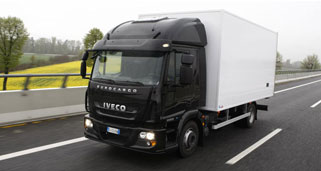 Road and construction truck > 20 tons
Telma retarders do not involve any particular usage constraints for the engine, such as high rpm.
In intensive use situations, when the engine cooling system is saturated and liquid-cooled retarders must significantly reduce their performance, the Telma retarder remains fully operational.
It instantly responds to driver commands and allows him to come through the most difficult situations.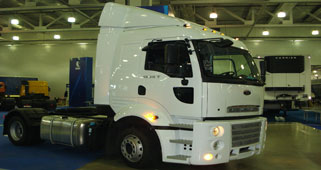 HAZARDOUS MATERIAL TRUCKS
All hazardous material transportation vehicles must be equipped with an endurance braking system.
Telma retarders strictly meet the ADR regulations requirements.
Telma retarders efficiently dissipate the energy associated with endurance or repetitive braking.
They protect service brakes so that they remain fully efficient in the event of emergency braking. In all circumstances, Telma retarders guarantee the safety of drivers as well as loads.