Products and applications
Scope of application
Passenger Transport
Scope of application
The Telma retarder offers unique passenger or transport vehicle performance in terms of comfort, safety, savings, and environment. This device ensures unparalleled performances in all vehicles, including the most recent. The unique characteristics of Telma retarders ensure outstanding results in numerous industrial applications.
This section includes a non-exhaustive list of Telma retarders' major applications. For more details on their advantages, please refer to the section titled "Advantages of Telma retarders".
Coaches
Unique features have earned Telma retarders a strong reputation in the vast coach market. It is the preferred solution for drivers, who are the only ones capable of objectively assessing the many competitive advantages of Telma retarders.
For many years, Telma retarders have satisfied manufacturing partners and fleets electing to offer their clients more comfort and safety while reducing their vehicles' environmental impact.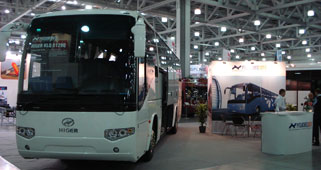 Minibus and Midibus
Major minibus and midibus manufacturers and body builders install Telma retarders on their vehicles as a standard feature.
Our line includes numerous models adapted to this particular application that is characterized by the small available space.
Minibuses and midibuses equipped with Telma retarders benefit from all advantages of these devices in terms of comfort, safety, savings, and environment.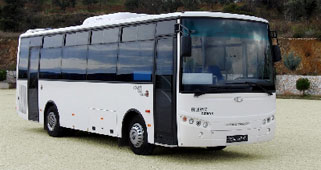 Motorhomes
In line with its purpose of improving road safety, Telma has been a pioneer in the motorhome market.
Essentially targeting private customers, Telma demonstrates to demanding users the unique benefits of its retarders in terms of safety (including on mountain roads) and savings: the maintenance cost of their vehicle is significantly reduced.
When you install a Telma retarder on your vehicle, you can fully enjoy worry-free travelling.