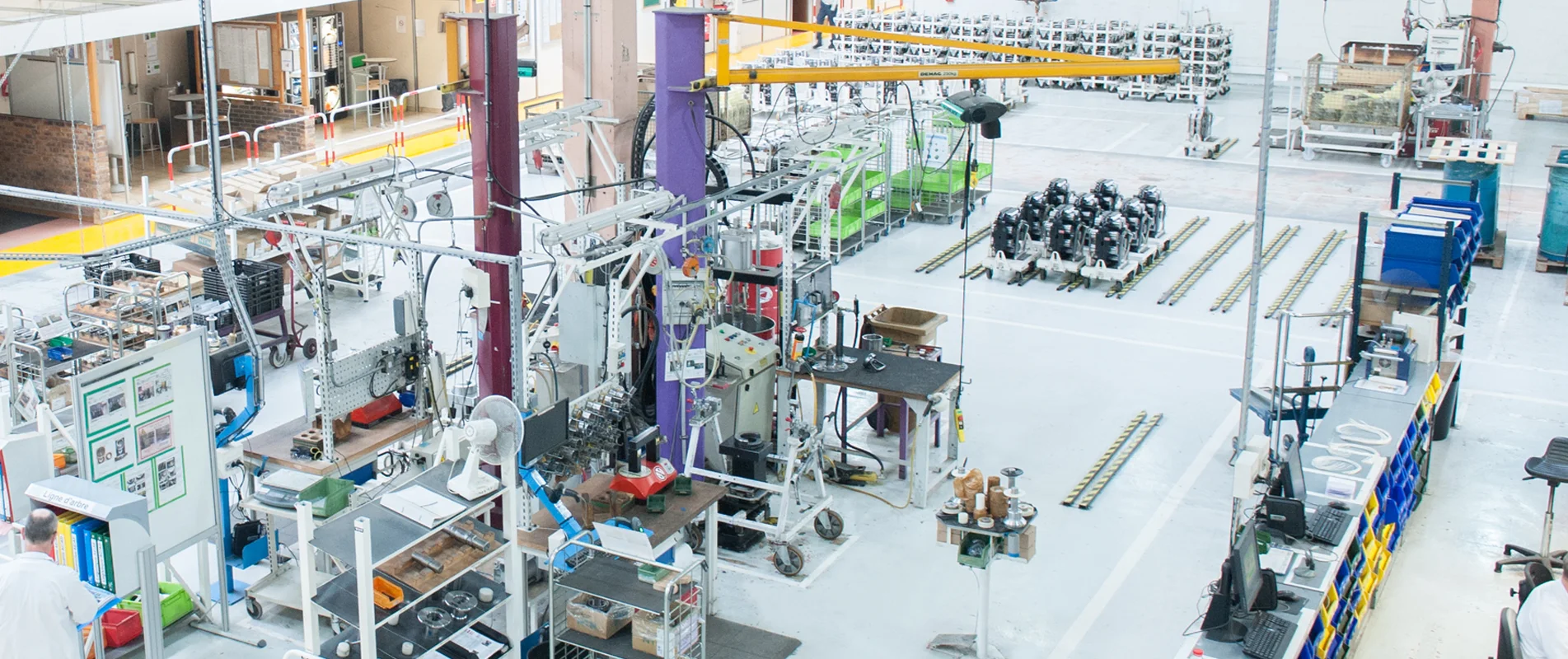 Our Company
A market leading company
A market leading company
Since more than 70 years, Telma has been the world leader in friction free braking systems based on the physical principle of electromagnetic induction. Telma's unique expertise in the field of induction braking systems has been built by more than seventy years of presence on the market, during which Telma managed to establish the industry standards and make a difference in its area of expertise.
Since its inception, Telma has significantly contributed to the improvement of road safety. Telma has been actively lobbying and campaigning around the world to promote recognition of the importance of the integration of retarders in vehicles designed for the transportation of passengers and goods.
The Telma induction braking system product range includes more than 250 retarder variations for road vehicles, providing braking torques of 350 Nm to 3600 Nm. Designed to be mounted on driveshafts, gearboxes or drive axles, this wide range provides solutions to a large variety of vehicle configurations.
Telma also designs and markets on-board electronic systems that ensure the compatibility of its braking systems with ABS, EBS and ESP systems.
Telma induction braking systems are also available in versions designed for so-called industrial uses such as test benches, elevators, wind turbines, streetcars, train engines and wagons. Due to the simplicity of their integration and their robustness, Telma induction braking systems are often selected to be integrated into new systems to increase their performance.
Telma's Quality System, which is certified IATF 16949 and ISO 9001 (Quality Management), ISO 14001 (Environmental Protection) and ISO 45001 (Health & Safety), reveals the modernity and professionalism of the company. With its certified Quality System, Telma has been able to establish numerous agreements with the world's leading truck and bus manufacturers, who have now chosen to equip their vehicles with Telma products, ensuring their full integration.
Telma's corporate organization is based on continuous improvement and innovation with the sole purpose of offering high quality products and services while anticipating market needs.
Telma's induction braking systems significantly improve vehicles' safety levels, thus providing serenity and comfort to drivers and passengers, as well as protecting the loads.
Absorbing up to 80% of deceleration operations, they increase the reliability of conventional braking systems and allow them to remain available and effective in emergency situations, while reducing by approximately 5 times maintenance operations related to the replacement of brake pads and discs.
In addition, Telma induction braking systems require no periodic maintenance and have no negative impact on the environment (do not require any fluid change or wearing parts replacement). Telma's braking systems help reduce maintenance costs, increase vehicles' availability on the road and significantly reduce long-term operating costs.
The Telma Group has offices in France and Germany.
Telma's distribution network represents the Telma brand worldwide.
Install Telma in your vehicle and you will increase its safety, comfort and serenity for driver and passengers while protecting the environment and saving money, miles after miles.
Discover Telma company in video